Featured: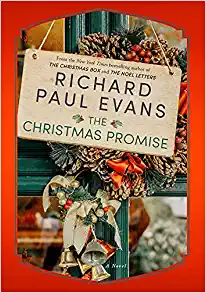 Title: "The Christmas Promise "
Author: Richard Paul Evans
Type: Adult Fiction
Summary: 'On the night of her high school graduation, Richelle Bach's father gives her and her identical twin sister, Michelle, matching opal necklaces. "These opals look identical," he tells them, "but the fire inside each is completely unique–just like the two of you." Indeed, the two sisters couldn't be more different, and their paths diverge as they embark on adulthood. Years pass, until–at their father's behest–they both come home for Christmas. What happens then forever damages their relationship, and Richelle vows never to see or speak to her sister again. In their father's last days, he asks Richelle to forgive Michelle, a deathbed promise she never fulfills as her twin is killed in an accident. Now, painfully alone and broken, caring for the sickest of children in a hospital PICU, Richelle has one last dream: to be an author. The plot of her book, The Prodigal Daughter, is a story based on her sister's life. It's not until she meets Justin Ek, a man who harbors his own loss, that a secret promise is revealed, and Richelle learns that the story she's writing is not about her sister, but about herself." From the Catalog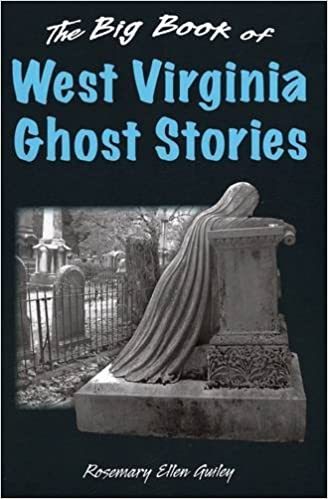 Title: "The Big Book of West Virginia Ghost Stories"
Author: Rosemary Guiley
Type: Non-Fiction
Summary:
More than 100 of the best, most thrilling accounts of hauntings from the Mountain State from one of the nation's leading experts, including…
Headless ghosts and wandering soldiers at Droop Mountain
The Weeping Woman tombstone at Riverview Cemetery in Parkersburg
John Brown's restless spirit in Harpers Ferry and Charles Town
The violent ghosts at the Western State Penitentiary in Moundsville
Hauntings of the murdered Mamie Thurman
Tortured spirits of the Trans-Allegheny Lunatic Asylum in Weston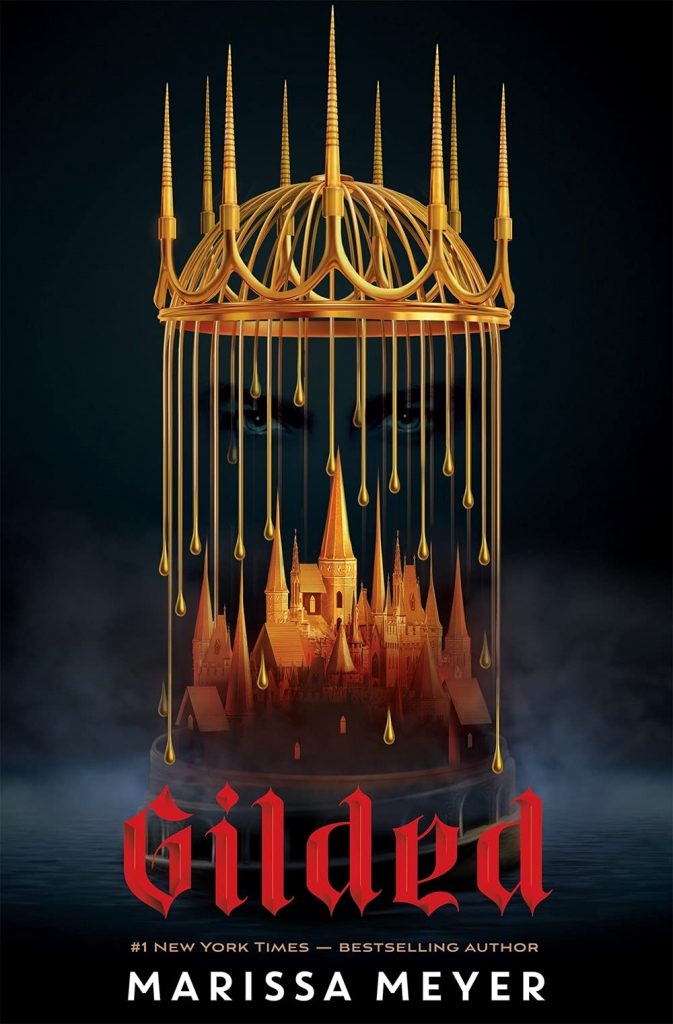 Title: "Gilded"
Author: Marissa Meyer
Type: Young Adult
Summary: "When one of Serilda's outlandish tales draws the attention of the sinister Erlking and his undead hunters, she finds herself swept away into a grim world where ghouls and phantoms prowl the earth and hollow-eyed ravens track her every move. The king orders Serilda to complete the impossible task of spinning straw into gold, or be killed for telling falsehoods. In her desperation, Serilda unwittingly summons a mysterious boy to her aid. He agrees to help her… for a price. Love isn't meant to be part of the bargain"–Publisher.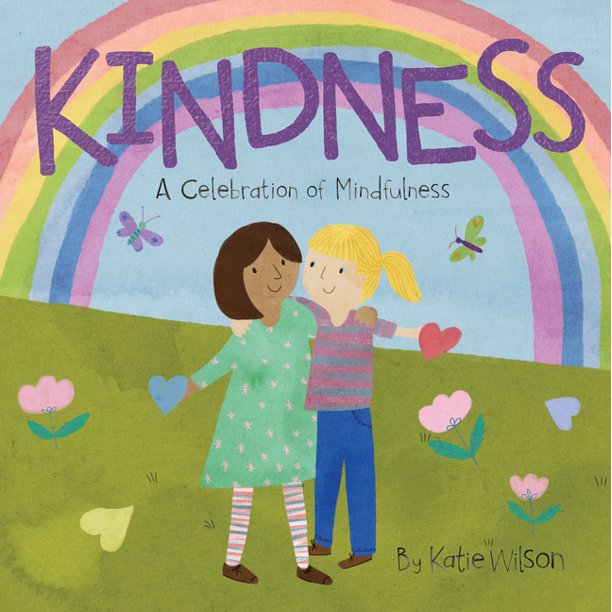 Title: "Kindness : A Celebration of Mindfulness"
Author: Katie Wilson
Type: Easy Fiction
Summary: "This sturdy board book celebrates the mindfulness that guides young readers through the day and features the many ways children can experience kindness. From being kind when they share to being kind with a smile, readers will recognize the impact acts of kindness can have on others." From the Catalog
Full List: November 2021
| | | |
| --- | --- | --- |
| Title | Author | Location |
| On The Cloffs of Foxglove Manor | Jaime Jo Wright | AF Wright |
| A Castaway in Cornwall | Julie Klassen | AF Klassen |
| Christmas in Peachtree Bluff | Kristy Woodson Harvey | AF Harvey |
| Bluey, Christmas Eve with Veranda Santa | | Easy Bluey |
| The Big Book of West Virginia Ghost Stories | Rosemary Ellen Guiley | W 133.10 Guiley |
| A Man Called Ove | Fredrik Backman | AF Backman |
| Dr. Pied Piper and the Alien Invasion | Brandon Terrell | EF Terrell |
| Cobra Kai, The Karate Kid Saga Continues | Denton J. Tipton | EF Tipton |
| Cobra Kid, The Karate Kid Saga Continues | Denton J. Tipton | EF Tipton |
| Home Sweet Haunting | Daniel Mauleon | EF Mauleon |
| You are my Sparkly Mermaid | Joyce Wan | Easy Wan |
| Upcycled Plastic Projects | Marcy Morin | E 745.47 Morin |
| Getting a New Baby | Jeri Cipriano | E 649.12 Cipriano |
| Going to the Dentist | Jeri Cipriano | E 617.6 Cipriano |
| Making a Meal for a Mermaid | Ruth Owen | E 641.6 Owen |
| Making a Meal for a Unicorn | Ruth Owen | E 641.5 Owen |
| West Virginia | Besty Rathburn | E 975.4 WV |
| Go Bowhunting | lisa Simons | E 799.2 Beck |
| So You Want to Build a Library | Lindsey Leslie | Easy Leslie |
| Hotel Transylvania 3 Look and Find | Riley Beck | Easy Beck |
| Home Sweet Haunting | Daniel Mauleon | E 741.5 Mauleon |
| Dr. Pied Piper and the Alien Invasion | Brandon Terrell | E 741.5 Terrell |
| Cobra Kai The Karate Kid Saga Continues Johnny's Story #1 | Denton J. Tipton | E 741.5 Tipton |
| Cobra Kai The Karate Kid Saga Continues Johnny's Story #2 | Denton J. Tipton | E 741.5 Tipton |
| Paw Patrol The Movie | | DVD Fic Paw |
| I Survived The Galveston Hurricane, 1900 | Lauren Tarshis | EF Tarshis |
| Daughter of the Deep | Tick Riordan | EF Riordan |
| Wings of Fire Legends Dragonslayer | Tui T. Sutherland | EF Sutherland |
| The Christmas Pig | J.K. Rowling | EF Rowling |
| The Dark Hours | Michael Connelly | AF Connelly |
| Mercy | David Baldacci | AF Baldacci |
| The Party Crasher | Sophie Kinsella | AF Kinsella |
| The Heart of Splendid Lake | Amy Clipston | AF Clipston |
| Game On Tempting Twenty-Eight | Janet Evanovich | AF Evanovich |
| Create with Cardboard | Marcy Morin | E 745.54 Morin |
| The Stranger in the Lifeboat | Mitch Albom | AF Albom |
| Deadly Target, Rocky Mountain Courage Book 2 | Elizabeth Goddard | AF Goddard |
| The Twelve Jays of Christmas | Donna Andrews | AF Andrews |
| Freedom's Song | Kim Vogel Sawyer | AF Sawyer |
| The Blood of Innocents | Sean Lynch | Sean Lynch |
| Guild Boss | Jayne Castle | AF Castle |
| Once Upon Wardrobe | Patti Callahan Henry | AF Henry |
| Waiting on Love, Ladies of the Lake Book 3 | Tracie Peterson | AF Peterson |
| The Attic on Queen Street | Karen White | AF White |
| Free Guy | | DVD Fic Free |
| Monster Blood is Back | R.L. Stine | EF Stine |
| I Survived Courageous Creatures, True Stories | Lauren Tarshis | E 590 Tarshis |
| Liar, Liar Head on Fire | Vera Strange | EF Strange |
| Amelia Bedelia Scared Silly | Herman Parish | EF Parish |
| Be Careful What You Wish For | Vera Strange | EF Strange |
| Unicorn Famous | Dana Simpson | EF Simpson |
| Secrets of the Swamp | Marieke Nijkamp | EF Nijkamp |
| Fifth-Grade Zombies | R.L. Stine | EF Stine |
| Big New Friend, Clifford | Meredith Rusu | Easy Rusu |
| Big City Adventures, Paw Patrol | Nicole Johnson | Easy Johnson |
| The Three Little Superpigs Trick or Treat? | Claire Evans | Easy Evans |
| Five Nights at Freddy's Fazbear Frights | Scott Cawthon | EF Cawthon |
| Don't Blow Yourself Up | Homer Hickam | W 92 Hickam |
| Beast Boy Loves Raven, Teen Titans | Kami Garcia | YA Garcia |
| Pokemon How to Train Your Pokemon | Lawrence Neves | E 794.8 Neves |
| Better Together! | Amy Robach | Easy Robach |
| First Kiss at Christmas, The Off Season | Lee Tobin McClain | AF McClain |
| Wildcat, The Untold Story of Pearl Hart | John Boessenecker | 92 Hart |
| Gilded | Marissa Meyer | YA Meyer |
| Cursed Carnival and Other Clamities | | EF Cursed |
| Surfer Chimp | Alison Donald | Easy Donald |
| Too Much Noise | Cath Jones | Easy Jones |
| Kindness, A Celebration of Mindfulness | Katie Wilson | Easy Wilson |
| Elon Musk, Tesla Founder and Titan of Tech | Margaret J. Goldstein | E 92 Musk |
| Freshwater Fishing! | Lisa M. Bolt Simons | E 799.1 Simons |
| The Tree That's Meant to Be | Yuval Zommer | Easy Zommer |
| A Thing Called Snow | Yuval Zommer | Easy Zommer |
| Go Tell the Bees That I am Gone | Diana Gabaldon | AF Gabaldon |
| The Becoming, The Dragon Heart Legacy Book 2 | Nora Roberts | AF Roberts |
| Fear No Evil, An Alex Cross Thriller | James Patterson | AF Patterson |
| The Christmas Promise | Richard Paul Evans | EF Evans |